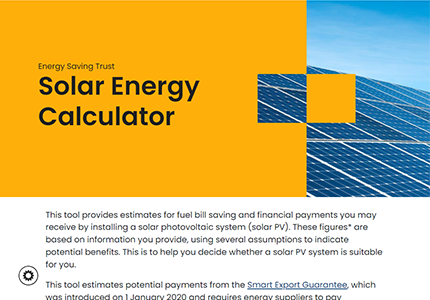 Solar Energy Calculator
Predicts costs and CO2 savings for domestic use of solar PV panels on residential homes/businesses.
Source:
Energy Saving Trust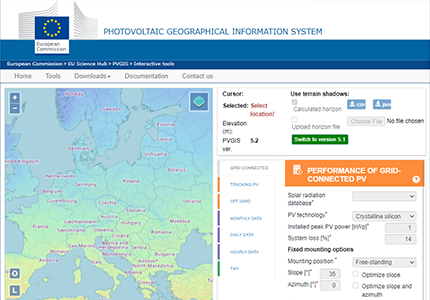 Interactive Solar PV Tool
Shows perfomance of off and on grid connected PV as well as monthly, daily and hourly data on energy output and outline of horizon.
Source:
European Commission – Photovoltaic Geographical Information System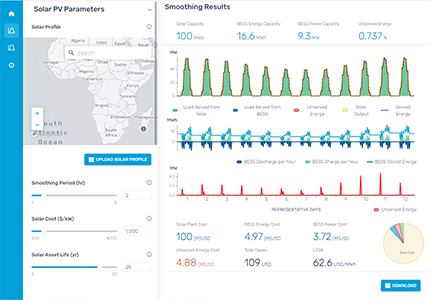 Solar PV and Storage Tool
Tool helps to help developing countries estimate energy and battery storage availability and sizing for sustainable scale up, adapt and develop new storage solutions.
Source:
Storage Sizing Energy Data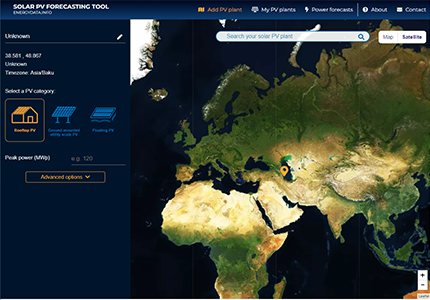 Solar PV Forecasting Tool
Tool to forecast capabilities in power system operations to reduce balancing costs, minimising renewable curtailment and improve system reliability. Provides short-term solar PV power forecasts based on publicly available weather predictions.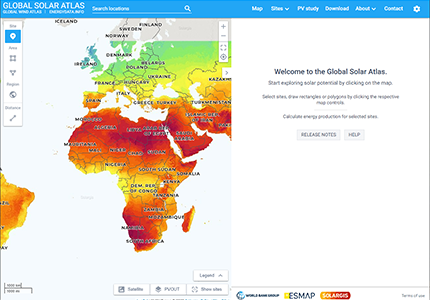 Global Solar Atlas
Using a dropper on a global map to find specific photovolatic power output as well as calculated energy yield for different sized PV systems.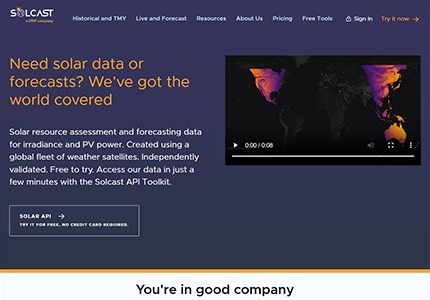 SolCast
Solar resource assessment and forecasting data for irradiance and PV power, created using a global fleet of weather satellites with historical and live and forecasting data.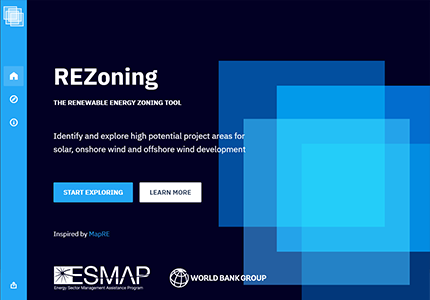 REZoning
Identify and explore high potential project areas for solar, onshore and offshore wind developments.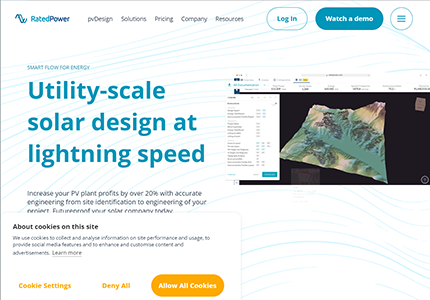 RatedPower
Plan, design, optimise PV plant engineering process, maximise profitability using cloud-based software to automate and analyse solar PV plants, speed up design process to increase efficiency and accuracy.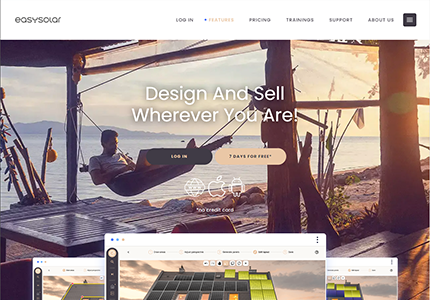 Easy Solar
Design and prepare solar system with complete extensive financial analysis and sales model with AI algorithms.